Art blog posts
Audrey Hepburn: Portraits of an Icon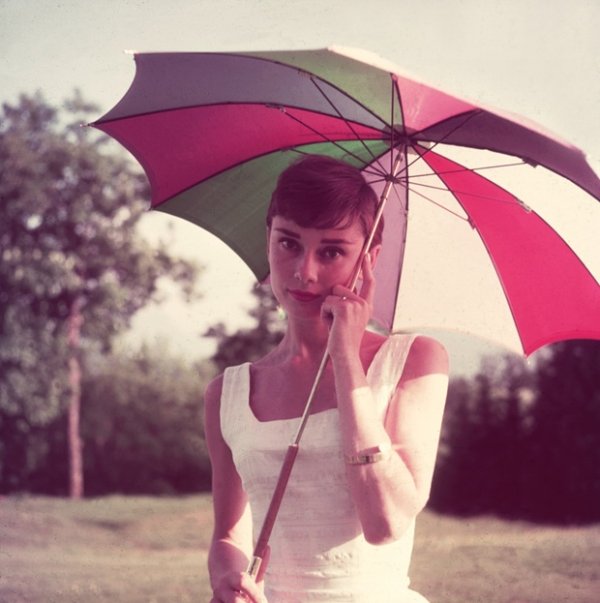 Audrey in 1955, Photograph by Hulton Archive
Last week, I headed into London for The National Portrait Gallery`s `Audrey Hepburn: Portraits of an Icon` exhibition.
Star of the silver screen, fashion icon and humanitarian, Hepburn is the epitome of timeless sophistication and style and although I knew quite a bit about her career in film, I was eager to learn more about her family life and childhood.
Whilst the collection of photos was undoubtedly a beautiful display, featuring work from the likes of Cecil Beaton, Norman Parkinson and Richard Avedon to name but a few, I couldn`t help feeling like there was something missing.
The exhibition opens to a space dedicated to her early life when Hepburn hoped for a career as a dancer, there are some wonderfully candid shots here as well as a few gems of Audrey as a child. Even in these early portraits, the Audrey that we`ve known to grow and love; elegant and poised is instantly recognisable. The rest of the exhibition is devoted to Hepburn`s career in cinema, highlighting some of her most iconic roles in films such as Breakfast at Tiffany`s, Funny Face and The Nun`s Story, with the final room documenting Audrey`s humanitarian work with Unicef.
Though this was, indeed a wonderful portrayal of Hepburn`s life and career, for me, it only really scratched the surface. There simply wasn`t enough of the unseen Audrey. I wanted to know more about Audrey off-duty; as a child and as a mother, we`ve become so familiar with the starlet in front of the camera, but what of the Audrey behind it.